Landscape & Hardscape Services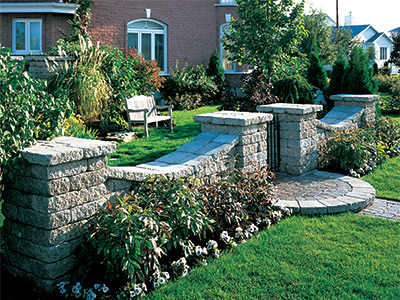 We at Emerald Creek Landscapes, LLC are a well-established company in the landscaping field and have been serving customers in Ringgold, East Brainerd, and Fort Oglethorpe. Our experts have successfully completed a large number of hardscape design and installation projects across East Ridge, Dalton, Chattanooga and Red Bank as well. We have also catered to customers in Middle Valley, Cleveland, Soddy-Daisy, Calhoun and the surrounding areas and created beautiful hardscaping elements on their properties. The services we provide include:


Hardscaping
The masonry elements on your property are the base or foundation of various other features. Hardscapes are essentially the masonry elements in the landscape and a variety of materials are used in their construction such as concrete, pavers, veneers, brick, natural stone, aggregates river rock, boulders and more. The different types of hardscape features we design and build include patios and decks, curbing and edging, pathways, driveways, and walkways; retaining walls, planter spaces, fireplaces and fire pits as well as garden steps, boundary walls and garden walls. Read More About Hardscaping »


Paver Patio
Since a patio is a transitional space between the interior and exterior areas of your home, it sees a considerable amount of wear and tear; this makes it crucial to choose high-quality, hardy materials that will be able to withstand that wear and last for years without too much trouble. It's why we recommend that pavers be used in patio installations. You can choose from stone, brick or concrete pavers and all these materials are extremely long lasting and easy to maintain which makes them the perfect choice for outdoor flooring installations. Read More About Paver Patios »


Paver Driveways
Of the different features in your landscaping, your driveway is the one installation that sees the significant amount of wear and tear. It endures foot traffic, vehicular movement, and may also get affected by rust stains or even oil stains from stationary vehicles. This makes it necessary to choose good quality flooring materials and hire experts for the job. We can install the type of paver driveway you want and make sure that the installation is resilient and stable. You can choose from brick, concrete or natural stone pavers for the driveway. Read More About Paver Driveways »


Sidewalks
When you live in any residential neighborhood it's likely that you have sidewalk feature running all along the periphery of the front yard. But some areas don't have these features and you may want to get a sidewalk added to your property. This pathway allows the people walking past to be at a certain distance from the traffic. Getting the right type of edging installed also keeps your grass and plantings protected from damage. You can opt for concrete, aggregate or paver sidewalks and can rest assured that we will handle the job expertly. Read More About Sidewalks »


Retaining Walls
There are times when the land on your property has slopes or the ground surface is uneven. The only way to build a structure here would be to excavate some portion of the landscape and level it to make space for the outdoor living elements, driveway, paths or other elements you want there. Once these spaces are excavated, they would also require supporting structures to prevent mudslides and soil erosion; this is where we install retaining walls. Concrete masonry units are used in the construction and we custom design these features to suit the needs of your landscape. Read More About Retaining Walls »


Outdoor Kitchens
When it comes to outdoor living features, property owners often choose an outdoor kitchen installation. This element adds dimension to your property, allows you to use the yard optimally and becomes the ideal place to relax with your family and friends. We design and install all the features in the kitchen and ensure its movement flow is right. If the structure is being built on a patio or deck, we also make sure that the styling complements the look of the other installations in your home. Read More About Outdoor Kitchens »


Fire Pits & Fireplaces
These features add warmth to the outdoor spaces on your property and make them more functional in the winter months. Fireplace or fire pit design should always be handled by experts and we provide customized solutions that are right in line with your needs and fit into your budget. The fireplace can be built of concrete, brick or natural stone based on your preferences and the styling of your home. The fire feature can be built in any area of your yard or even on a patio or deck. Read More About Fire Pits & Fireplaces »


Landscaping
We are a full-service company that provides comprehensive landscape design and installation solutions. We can install softscapes, hardscapes, outdoor lighting, patios, as well as outdoor kitchens etc. Our experts have discussions with you to understand exactly what your requirements are and then provide the best solutions that meet your needs. The landscape plan helps demarcate spaces well and lends a very well-balanced look to the yard. Read More About Landscaping »


Landscape Lighting
We provide custom yard lighting solutions and design and plan these installation in order to showcase your landscape in the best possible way. The different lighting fixtures and fittings that could installed as part of this job include lamp posts, floodlights, boundary wall as well as gate post lamps. We also install floodlights, recessed lights and accent lights. Our experts plan and install underwater lighting for waterfalls, fountains or ponds and poolscape lighting. We focus on installing energy-efficient features as that helps reduce your utility bills. Read More About Landscape Lighting ardscaping »


Irrigation
We focus on designing and installing the right types of irrigation features. The plants and lawn installations require sufficient water to survive, and a properly-planned irrigation system helps ensure that. We can install automatic sprinkler systems, drip irrigation, and soaker hose installations. These will be planned based on the type of softscaping and layout of the outdoor spaces. We use high-grade materials in the work and ensure the installation is handled by experts. Read More About Irrigation »


Water Features
If you want any type of water feature installed in your new or existing landscape, we can provide customized solutions. Our designers work closely with you to understand your ideas and take into account the styling and theme of the landscape while designing a customized water feature for you. We can design and install waterfalls, fountains or streams and ponds in any area of the landscape to create the atmosphere and mood you want. Read More About Water Features »


Gunite Pool Installations
When it comes to designing and installing gunite pools, our firm is the best option. We use only the best tools and materials to create the perfect gunite pool for you, no matter what you have in mind. We provide straightforward, budget-friendly designs and highly customized projects based on what our clients need. A gunite pool will perform well whether you want one with soft curves or sharp angles. One of the significant benefits of installing a brand-new gunite pool is that you can tailor it to your needs and preferences. All the steps in the pool installation process are carried out as planned and without hiccups. Our team works systematically and completes every phase of the project on time. We only utilize the highest quality materials and techniques to ensure that the pool we build is both beautiful and long-lasting. We consider our job done only once you are satisfied with the result. Read More About Gunite Pool Installations »

For any more information on our services or to discuss your project details, feel free to call Emerald Creek Landscapes, LLC at 423-593-5443. You can also send us your queries and project details via this online form.