Gunite Pool Installations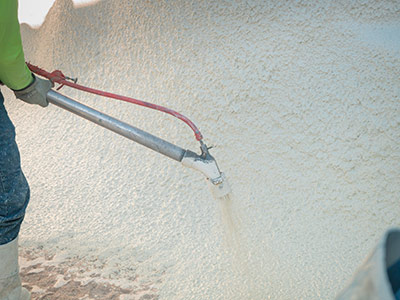 We at Emerald Creek Landscapes understand the importance of a well-designed gunite pool to your backyard oasis's overall aesthetic and financial success. Each of our customers in the Chattanooga area can be certain that they will receive the most outstanding possible service from us, as we always go the extra mile to deliver premium results at affordable rates.


Local Gunite Pool Installers
Our expert gunite pool construction crew takes great pride in creating visually appealing and functional pools for your home at a reasonable price. We also don't use vinyl while constructing our pools; instead, we use steel and concrete to make our gunite pools last for decades.

We can build gunite pools of any dimension, shape, or design and use only the highest-quality pool materials and equipment. We can create simple, low-cost designs or very complex, one-of-a-kind works of art depending on the customer's needs. Our team collaborates closely with you during the whole swimming pool construction process to guarantee that everything goes as smoothly as possible. Our work is not complete


Swimming Pool Building Process
The typical working on a gunite pool entails the following:


Marking The Area - First, we lay out the plan for the gunite pool's utilities. All underground water, electrical, and gas lines are well-marked.


Design Finalization and Approval - We finalize the pool design and discuss construction details with the homeowner.


Excavation - To ensure that your gunite pool is stable and strong, we dig the space and lay a stone foundation. Following this, a timber rebar structure is built per the pool's blueprints.


Installation Of Steel Rebar — The steel frame reinforcement, which will act as the pool's skeleton, is placed above the bricks throughout the site.


Plumbing Installations - To make our pool significantly more efficient, we use plumbing pipes far larger than most pools. After that, the wiring for the lights and outlets is installed.


Installation of the Gunite Shell - The gunite shell of the pool is blasted over the structural support during the installation process.


Coping and Tiling - Upon completion of the gunite bond beam, we will install the pool's perimeter tile, decking, and coping.


Pouring Surrounds - After the pool's concrete perimeter is poured, the filtration system, heater, and pump are installed.


Complete Plastering - The next step is to plaster the inside of the pool to make it impervious to water. We also double-check the surroundings for accuracy by working closely with you on the layout.


Benefits of Gunite Pools
It doesn't matter if your backyard is square, round, or anything in between; there are plenty of beautiful pool designs and ideas. Whether you're looking for a pool with soft curves or a sleek, modern design, our custom gunite pool will not disappoint.

Whether you prefer a free-form design or a geometric shape pool, we can help. A new gunite pool's capacity to be customized is perhaps its most significant benefit, which is what we offer. For the best guinte pool installations, call Emerald Creek Landscapes at 423-593-5443. You can also send us your queries and requests through this online form.